About Us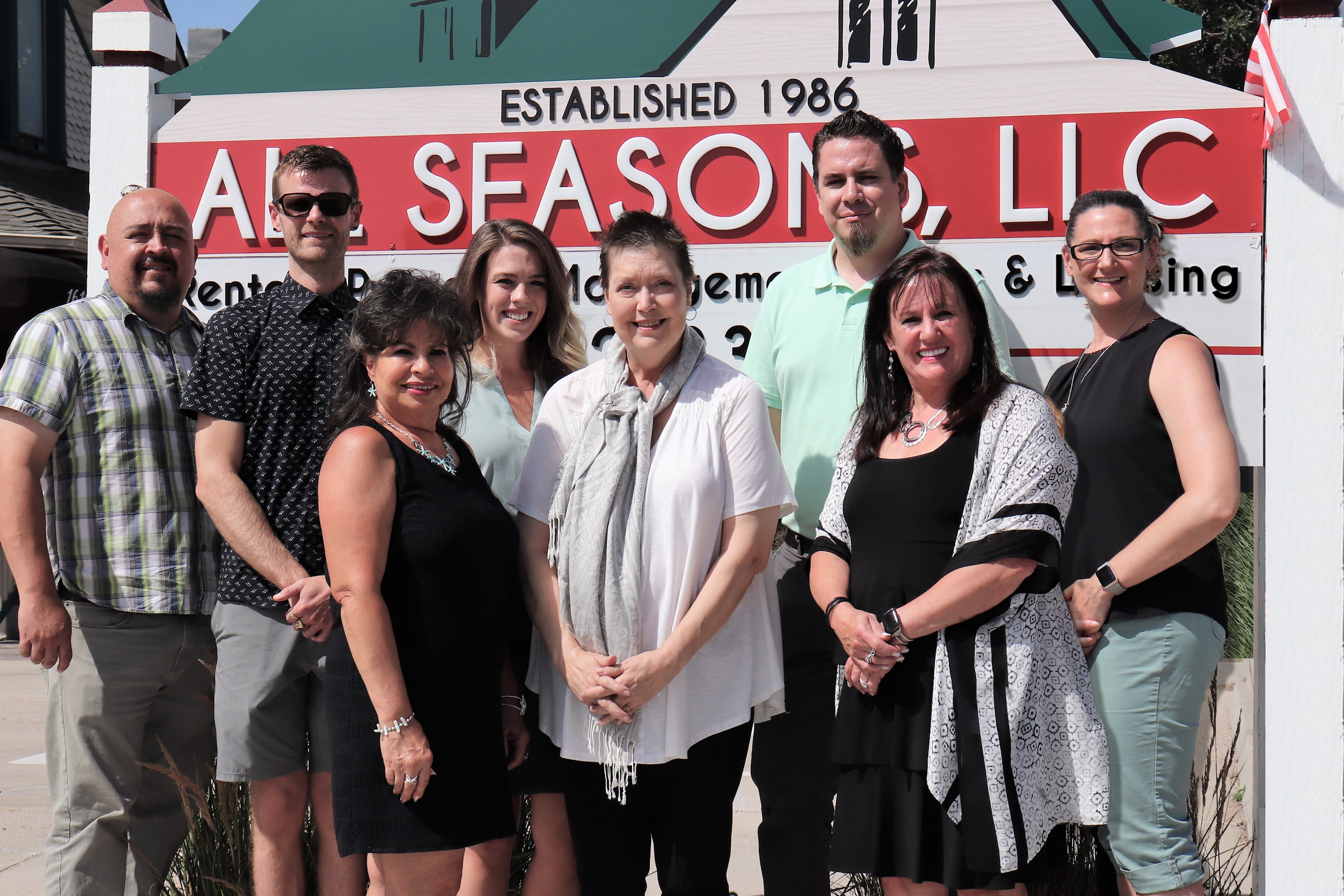 Thank you for your interest in All Seasons, LLC, CRMC, the leader in Colorado Springs Property Management. We are set apart from other management companies because we were the first CRMC (Certified Residential Management Company) in Southern Colorado – earning the designation 10 years before any of our competition! We also focus on Preventative Maintenance and preserving your asset!
Founded in 1986 by Master Property Manager Carolyn Rogers, we've been around long enough to know that trusting relationships are our foundation. We have surrounded ourselves with trusted vendors, honorable owners, knowledgeable experts, state-of-the-art web-based software, and a top-notch Property Management team.
We strive to provide the very best in service and excellence in Colorado Springs Property Management, presented in a personalized one-on-one atmosphere. We also do Property Management in Manitou Springs and offer Fountain Property Management, as well as Property Management in Monument. We sell homes and show buyers in the above areas, along with Penrose, Florence, Canon City, and Pueblo.
We care about our customers and place special emphasis on your individual needs and concerns, whether you are a Resident or an Owner. When we give you a rewarding and pleasant property management, leasing, buying, or selling experience, we know you will refer us to your friends and family–and quite frankly–referrals are the majority of our business and the reason for our longevity in the Colorado Springs market.
Our Mission Statement
Taking Real Estate Sales and Residential Property Management to a higher standard by preserving the assets of our clients through preventative measures and proactive systems in order to obtain the highest net return. In addition, we provide quality, well-maintained homes with the highest emphasis on service to our customers.
Our Vision Statement
Our vision is to continue steadily growing what is already a successful business while maintaining a high quality of service with a personal touch. We pledge to continually improve our knowledge in the ever-changing field of Real Estate and Residential Property Management, one property at a time.
Our Core Values
Dedication
Integrity
Competence
Excellence
Why hire All Seasons, LLC, CRMC, for Colorado Springs Property Management?
Property management is an industry that requires special expertise and handling and we have the knowledge and know-how to handle those difficult situations that are unique to our business. We are dedicated to forming long-lasting relationships. We strive to provide service that exceeds your expectations.
We are licensed Brokers, many with special Colorado Springs real estate and Colorado Springs property management designations, knowledgeable about Colorado law concerning rental properties, owners, agents, and tenants rights. This includes the Warranty of Habitability Law, (HB 08-1356) and Amendment 64. We are active in the legislative organizations who track issues that affect us. We have attorneys at our disposal to inquire into legal matters that may arise, to provide expert legal representation in any type of court action, and to professionally handle evictions.
How to Rent Your Home Property Management Services Meet Our Team
All Seasons, LLC, CRMC, appeared on the "World's Greatest…!" TV Show!
We have amazing news! All Seasons, LLC, CRMC, was chosen to appear on the "World's Greatest...!" TV Show! It's a fast-paced tour around the world featuring behind-the-scenes footage and interviews with some of the most amazing and unique companies, products, people, and travel destinations that the world has to offer.
In April of 2016, All Seasons, LLC, CRMC was contacted by the production company to inform us we were one of many companies they were looking at featuring. After several weeks of interviews and a selection process, All Seasons, LLC, CRMC was proudly chosen to be featured on the show as the World's Greatest in Property Management. Have a look at our segment, which aired in September 2016!
2013 Best Residential Property Manager

In 2013, we had the honor of receiving the Colorado Springs Business Journal's Best of Business award for Property Management. Thank you so much for the votes and for your continued trust in what we do! See the details here.
We are proud to say that we have placed 2nd or 3rd in the same category every year thereafter – only being beat out by the largest multi-family Property Management company and an HOA Management company in town.
---
Have a question about our services? Give us a call (719) 632-3368 or (800) 866-3167 or contact us here.